St. Peter's Choir
St. Peter's Choir is for anyone who enjoys music and is eager to serve the congregation as worship leaders. The choir is open to all adults and high school students. No experience is necessary, only a desire to sing. The choir rehearses Wednesday evenings 5:30 p.m. – 6:30 p.m. During the summer, there are no Wednesday evening rehearsals. Only short rehearsals before the service to prepare an easy anthem to sing during the service. Summer Choir is a great way to test the waters if you are interested in singing in services.
Singing in the choir is a great way to serve in worship by making a joyful noise! We hope you will consider becoming a member. Give us a try, Wednesday evenings 5:30 p.m. or Sunday mornings in the sanctuary.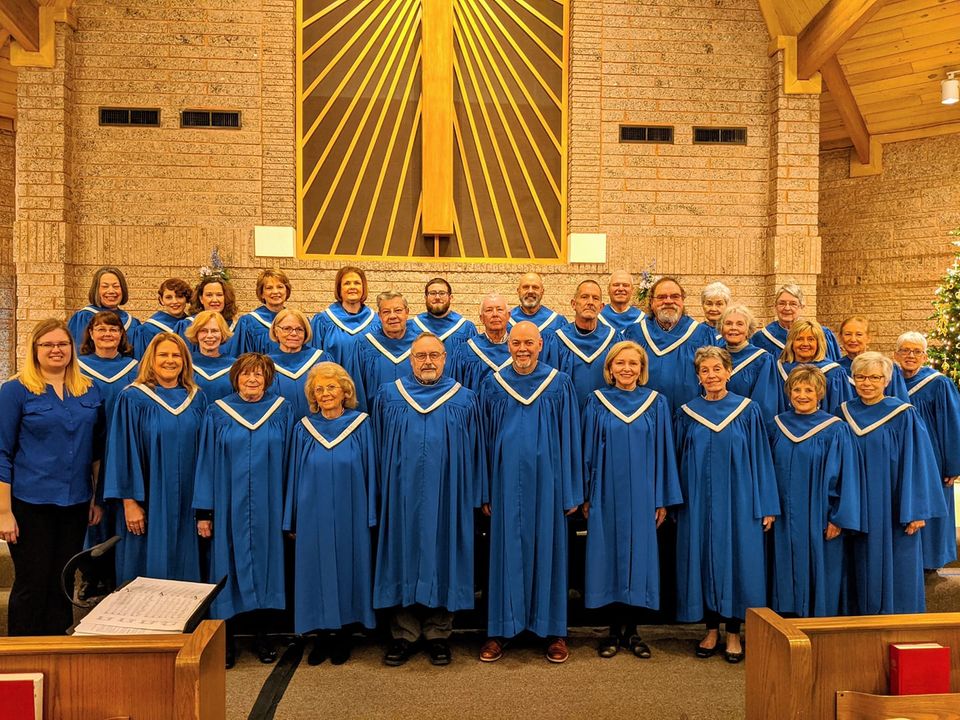 Handbells
Praise the Lord with Singing! Praise the Lord with Instruments! In the past year, the Music Ministry of St. Peter's has expanded with the addition of handbells. Experience is not required, just a desire to share the joy of the Lord through these instruments. New ringers are always welcome. The handbell choir rehearses on Wednesdays from 4pm-5pm during the months of Aug- May. For more information, contact Pat Erickson.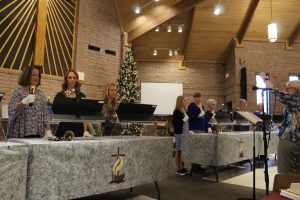 Coffee House Band
Coffee House Band is the name of our worship band that play more contemporary music. They play for worship services on the fourth Sunday of each month and special occasions. All are welcome! Contact Deborah Vanicek or Dusty Knight for more information.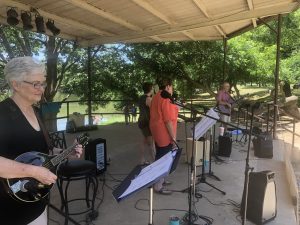 Song Leading
During worship each week, we are in need of people to lead the congregation in song! If you enjoy singing hymns and liturgy, this would be a great opportunity for you.