St. Peter's Lutheran Church & School is a congregation that is connected to the wider church through our regional, national, and international networks.
Synod
A synod is a regional group of congregations. We are part of the Southwestern Texas Synod which has 120 congregations across south and central Texas, and the synod office is located on the campus of Texas Lutheran University in Seguin. Our synod's territory stretches from Georgetown down to the border, and from Fort Stockton to Ganado. Our large synod is divided into 8 smaller conferences, and St. Peter's is in the Hill Country conference. The Rev. Sue Briner currently serves as Bishop of the Southwestern Texas Synod. The purpose statement of the Southwestern Texas is "to become a network of spirit-empowered communities of disciples called and sent to live out the radically inclusive gospel of Jesus through the promises of baptism."
How does my offering become Mission Support?  As Lutherans, we believe that Christ has freed us from sin and death, and even from ourselves, so we can love and serve our neighbors.  One way we put our faith in action is by making a financial gift - an offering - to our congregation.

Mission Support to the Synod and Beyond
Each year, St. Peter's commits to sending a portion of our worship offerings we receive to fund ELCA ministries in our Southwestern Texas Synod and beyond.  In the ELCA, we call these funds Mission Support.  Mission Support enables the ELCA's 65 synods and more than 9,100 congregations to pool resources to love and serve our neighbors in ways no individual or congregation can do alone.  Mission Support is one way we are church together - it's essential to who we are as the ELCA.  Through Mission Support, we participate in God's life-changing work in our communities and around the world.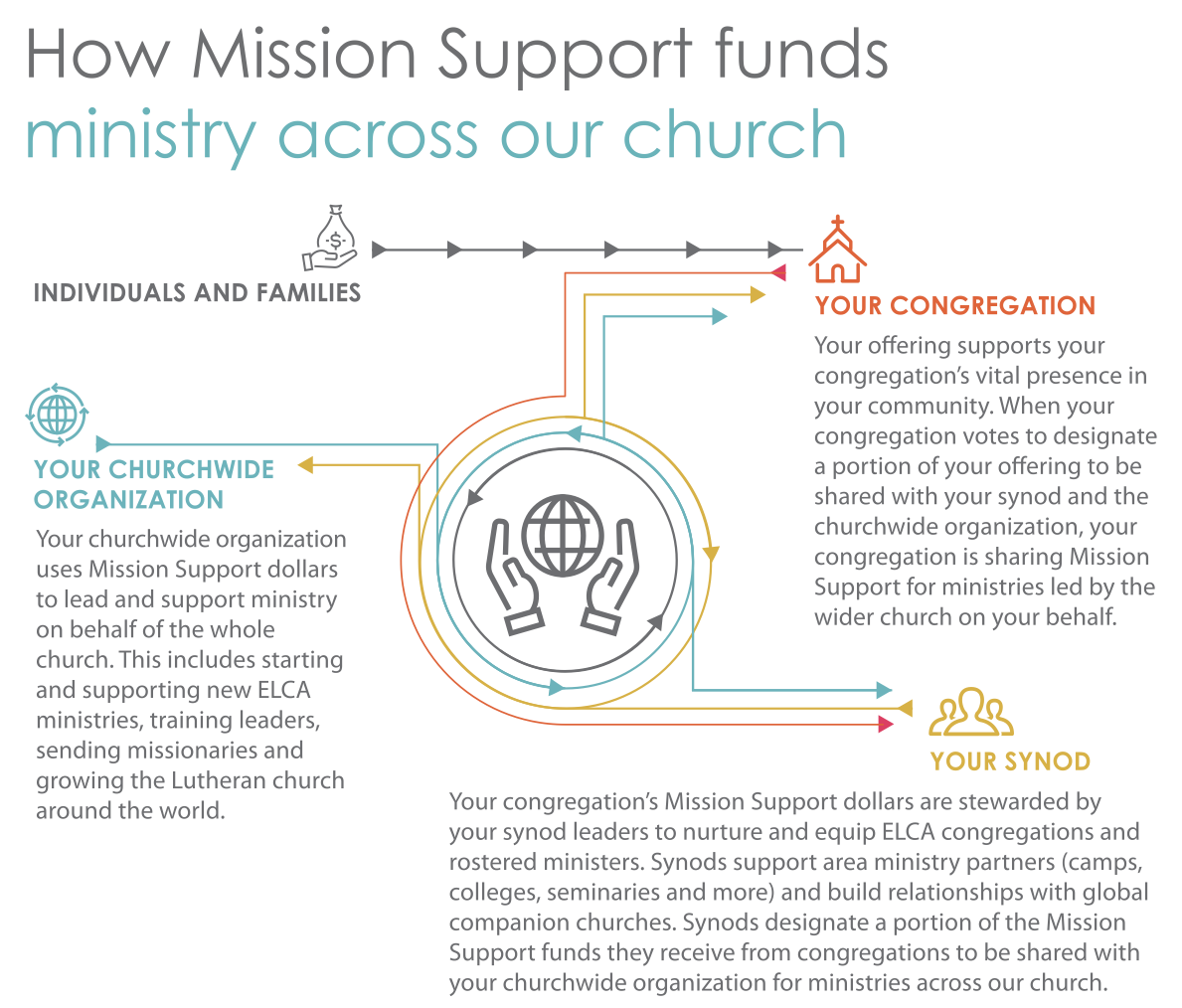 International
Coming Soon