Small group ministries help to make St. Peter's more personal and keep our church family connected to each other and to God. These small groups also make it possible for each of us to be cared for between Sundays and provide an ever-expanding network for communication and impact. S.A.L.T. (Senior Adults Living Triumphantly) and Empty Nesters small groups are a significant point of connection to help maintain meaningful relationships and grow our faith.
SALT Retiree Lunch & Learn
Fantastic way to connect with members, visitors, and others within our community as we open our eyes and minds to learn from special guest speakers who share about a particular topic and/or take special field trips offsite to learn about something. These events are held the last Thursday of the month January-October at 11:00am. Please watch our Thursday email for the current schedule of topics.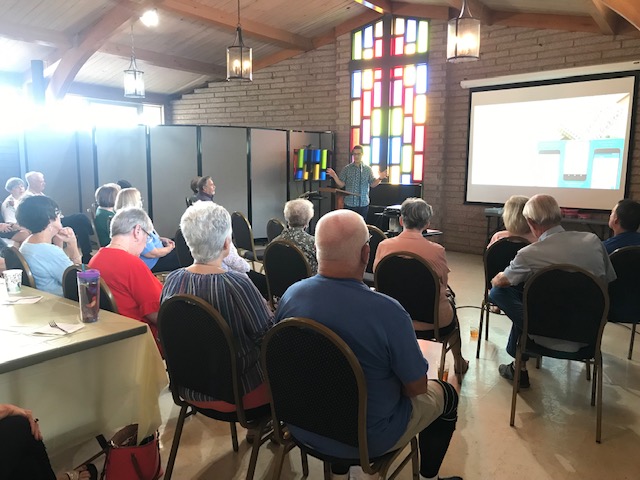 SALT/Empty Nester Social Events
An opportunity to bridge the generations, meet new people, and connect with others in a casual and relaxed atmosphere at someone's home. Socials are held throughout the year at various dates and times.  Please let Cindy know if you would like to host a social.
SALT Service Ministry Projects
We are called to be the hands and feet of Christ. We do this with special visits or recognition of our members who are homebound and by participating in special projects around our community. Projects vary throughout the year.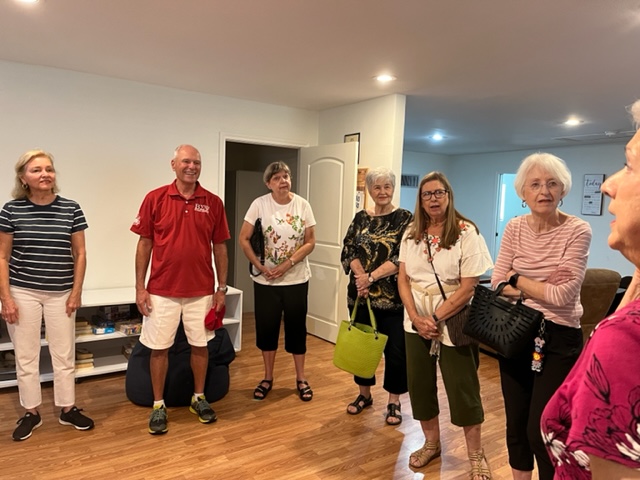 SALTed Golf Tees
A fun way to connect with others through a casual game of golf followed by dinner.  These socials are held monthly from January through May and again in October and November at the Meadowlakes Hidden Falls Golf Course.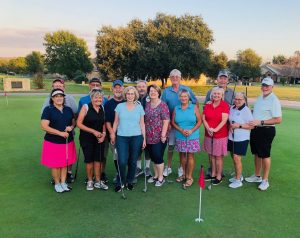 Ladies Lunch Bunch
A great way to meet other women, create new friendships, and try different restaurants around town. We meet the 2nd Thursday of the month at 11:30am, and women of all ages are welcome.
Chair Exercise
Seated exercise that offers all the benefits of standing exercise, without the risk. Chair exercises will keep your joints flexible, improving your range of motion and mobility. They also strengthen and stabilize your muscles, resulting in improved balance, which is key for preventing falls and injuries.
Meets from 9:30-10:00am from the comfort of your home by Zoom (Mondays and Fridays) or in person at the Treehouse (Fridays only).  Led by Lydia Clausen.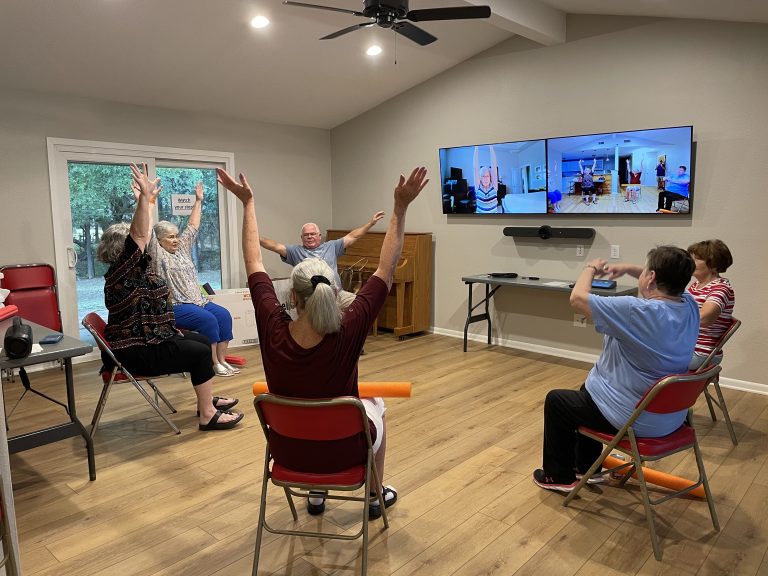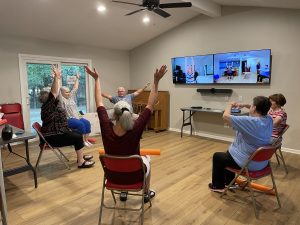 Empty Nesters
If you are an "empty nester", retired, someone starting to think about retirement, and/or just someone who enjoys good fellowship, then this group is for you! Come join us for some good conversation and discussion on topics to enrich our hearts, minds, and souls.   This group meets on the 2nd or 3rd Thursday of the month at 5:30pm in someone's home.